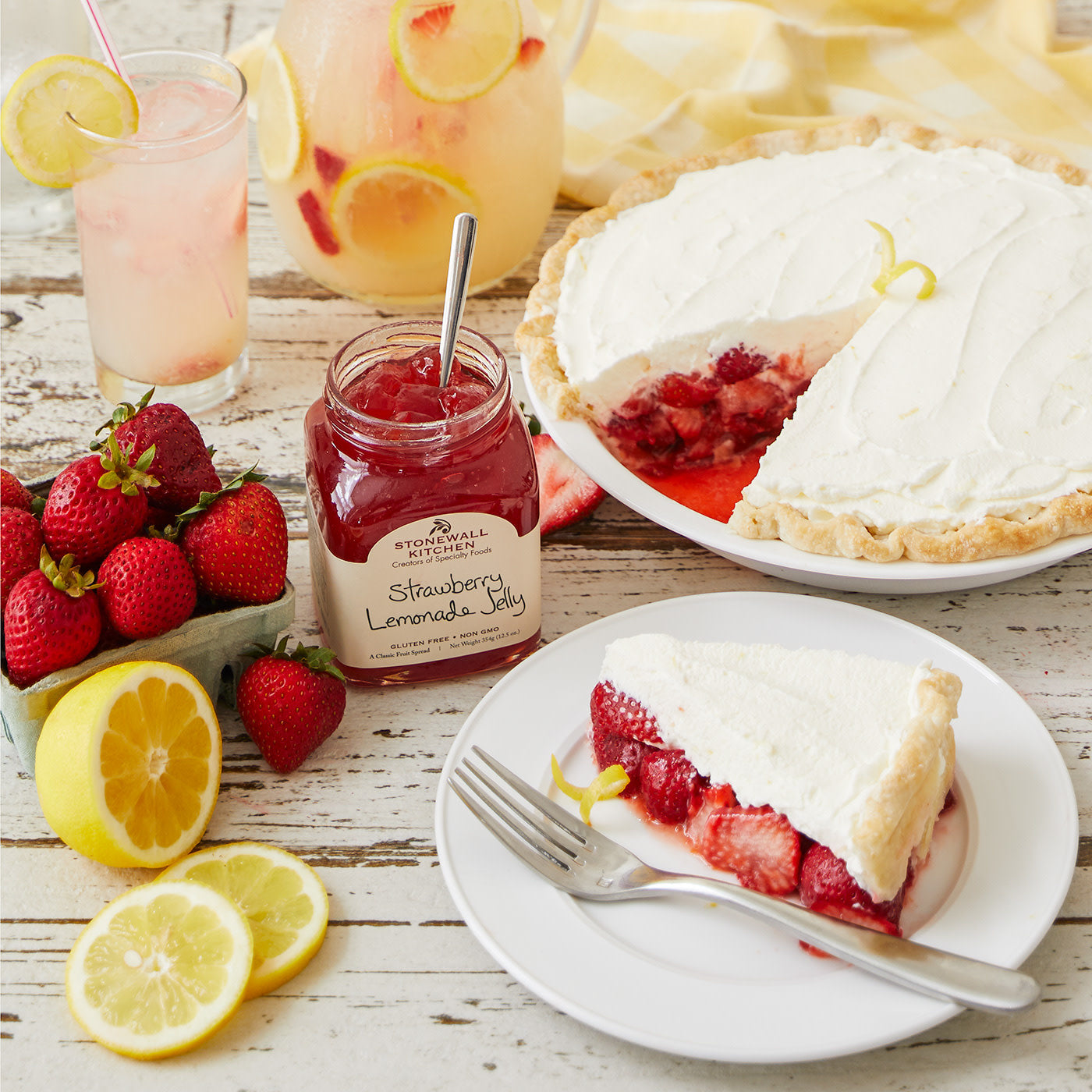 Fresh Strawberry Lemonade Pie
Ingredients
1 prebaked pie crust
1 packet unflavored gelatin
2 pounds fresh strawberries, chopped
Zest from 1 lemon
2 cups heavy cream
2 Tablespoons powdered sugar
1 Tablespoons fresh lemon juice
Directions
Pour Strawberry Lemonade Jelly into a small sauce pan and bring to a simmer, whisking until smooth.  Sprinkle the gelatin over the top and continue to whisk until all clumps are blended in and it has turned into a smooth glaze.
Place chopped strawberries in a large bowl with 1 Tablespoon of the lemon zest.  Pour the jelly mixture over the strawberries and toss to coat, ensuring that all of the strawberries are well coated.
Pour strawberry mixture into prebaked pie crust.  Place the pie in the refrigerator for a minimum of 1 hour to allow the interior to set.
When you are almost ready to serve the pie, place the heavy cream in the bowl of an electric mixer.  Using the whisk attachment, whip until the cream has thickened.  Add the powdered sugar and lemon juice and continue to beat until stiff peaks are formed.  Spread over the top of the strawberries before serving.  Serve chilled.