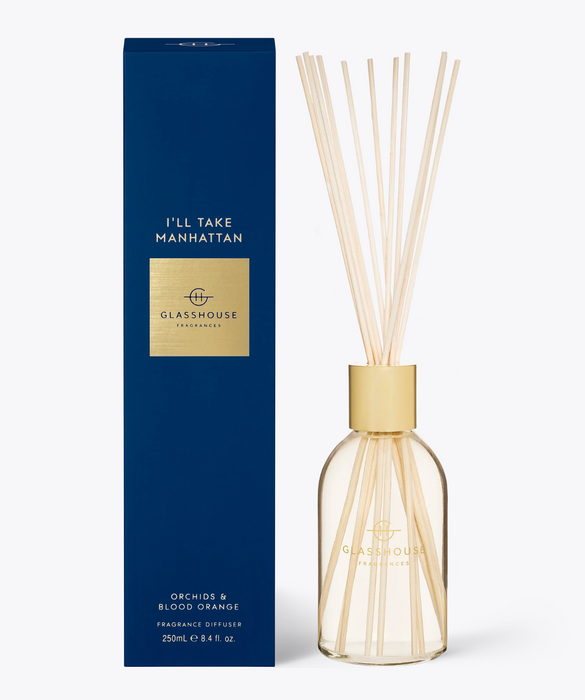 Diffuser, I'll Take Manhattan
A clever flameless scent solution for uninterrupted ambience. Passionfruit and lime are effervescent, like vibrant dancers. Melon keeps things sweet.

Top Notes: Gardenia, Tulip, Orchid, Redcurrant 
Middle Notes: Black Rose, Carnation, Nectarine, Blood Orange
Base Notes: Amber, Patchouli, Sandalwood 

Made using only alcohol, fragrance and water and are provided with only the best quality reeds which diffuse a fragrance that is generous and complex. Made in Australia.