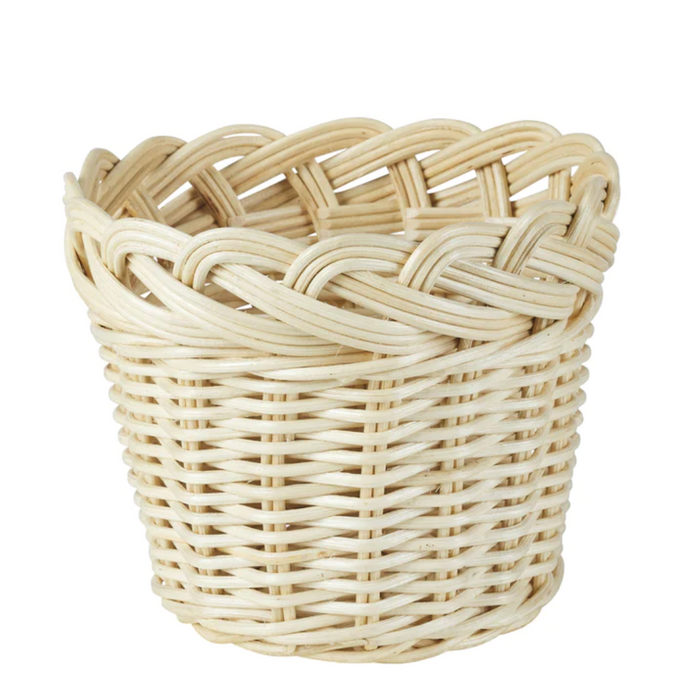 Wavy Wicker Flower Basket, Large
Orchid baskets were among the first accessories Amanda Lindroth designed after she noticed that nursery-grown orchids never came sold with a beautiful basket. 

"Now I'm so excited to send orchids to friends knowing the baskets will look glorious long after the flowers fade!"
Natural finish

Hand woven of rattan fitrit

Braided band top

7.5" Diameter x 6.5"H

Dust with a dry soft cloth.