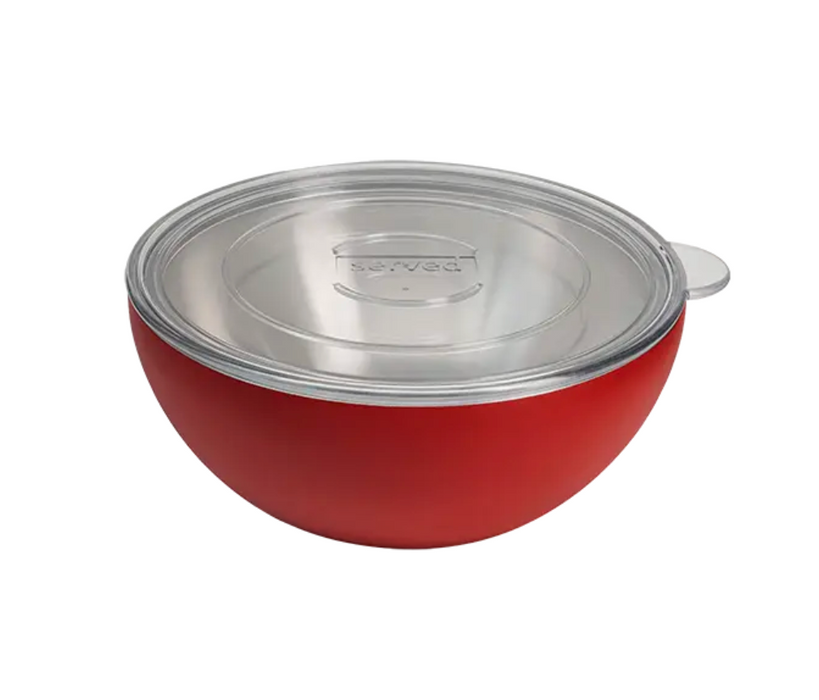 Vacuum-Insulated Small Serving Bowl, Strawberry
Finally, an option to keep ranch, hummus, queso, salsa, guacamole, ceviche, artichoke, or any other delicious dip fresh, with the served stainless steel, double-walled, copper-lined, and vacuum-sealed Small Serving Bowl. Take that dip to the tailgate or the hummus to the picnic without any concern about it ending up on the floor of your car. 
6" X 2.67"
Hand wash recommended
Not microwave safe
Not oven/stove safe.