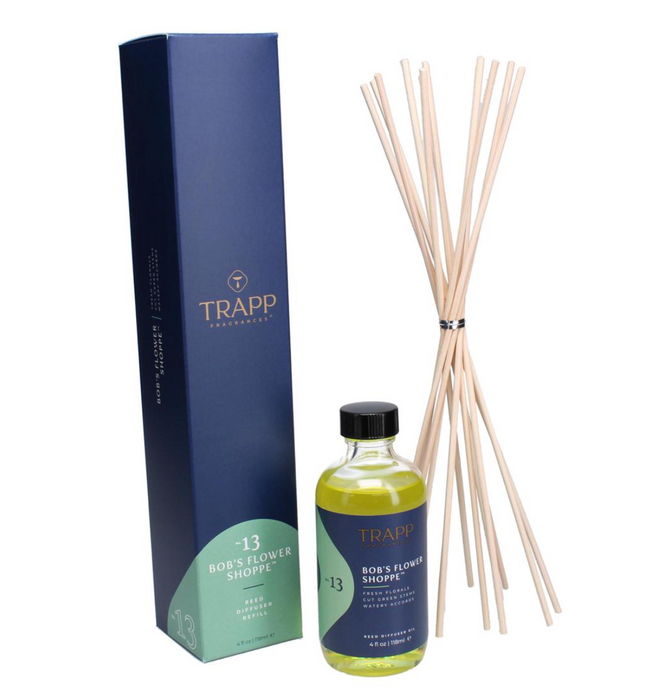 Trapp Diffuser Kit, Bob's Flower Shop
With Trapp luxury reed diffusers, you can enjoy your favorite fragrance all day. Adjust the intensity of fragrance by adding or removing reeds. Perfect for any space in your home or store in a closet for fresh-smelling sheets, clothes, and towels. Our luxury reed diffusers are a flameless addition to our signature poured candles.
Imagine walking into an open air flower market—you are enveloped by the fragrance of freshly cut florals and green stems with water droplets on each petal.