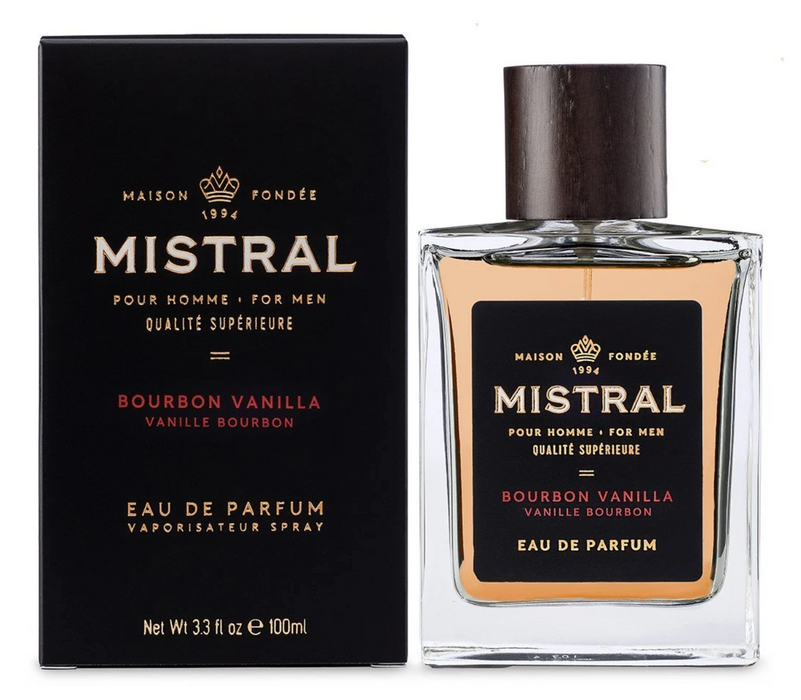 Men's Cologne, Bourbon Vanilla
With meticulous detail, master perfumers craft our distinctive fragrances in the hills of Grasse, France. Striking, original, nuanced….and unmistakably male. Make a statement to the world at large.
BOURBON VANILLA:
Warm, full-bodied and complex, the subtle sweetness of vanilla spiced with smoked oak and a twist of golden tobacco leaf delivers an elegant and distinguished scent. Bold and alluring, with old world charm, it is simply irresistible.
SCENT NOTES:>Top: Vanilla, Cumin, Orange Blossom
Middle: Almond, Ambrox, Cedarwood
Base: Musks, Patchouli, Sandalwood
FEATURES:
Free from parabens and phthalates
Tested on men, not animals
Eau de Parfum concentration - strong but not overbearing