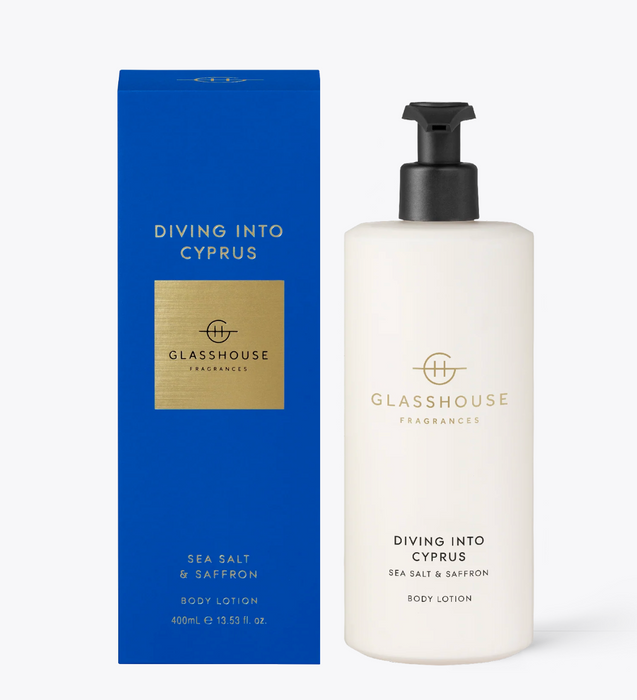 Body Lotion, Diving Into Cyprus
A restorative, whipped body lotion rich in nourishing shea butter and rosehip oil. Amber and peach, with aromatic lavender, moss and woods. Ahhh....

Top Notes: Saffron, Lavender, Sea Salt 
Middle Notes: Orange Blossom, Violet, Cedar Wood
Base Notes: Amber, Sandalwood, Moss 
Gently smooth over body and massage into skin. Avoid contact with eyes.