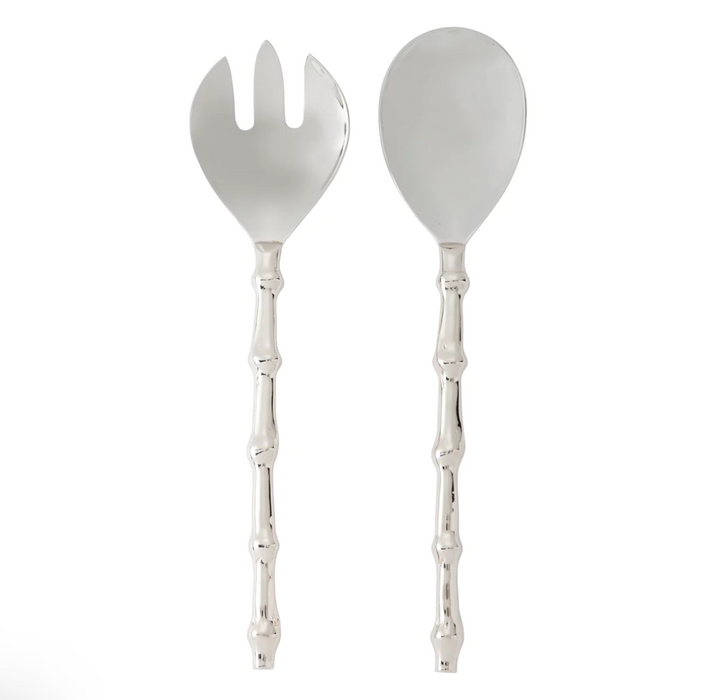 Bamboo Metal Serving Utensils
Few things bring instant style to the table like a good set of Bamboo Flatware! Amanda designed this indispensable set of serving utensils to compliment her beloved, island-inspired collection.
Featuring a gleaming mirror finish and beautifully balanced weight, it's hard to believe this chic serving set isn't a family heirloom but is, instead, dishwasher safe for easy-breezy everyday use. The 2-piece set includes serving fork and serving spoon.