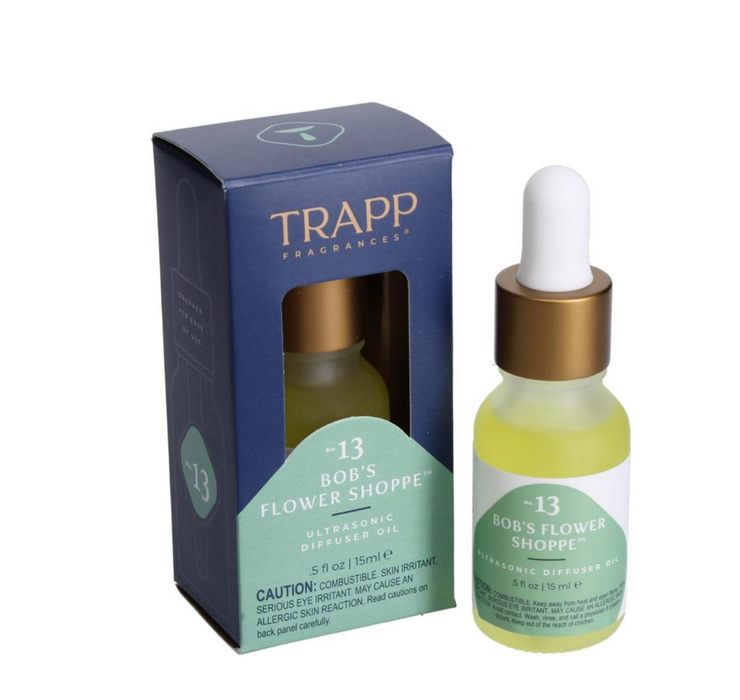 Trapp Ultrasonic Diffuser Oil, Bob's Flower Shop
Imagine walking into an open air flower market—you are enveloped by the fragrance of freshly cut florals and green stems with water droplets on each petal.
Experience Trapp Fragrances in a brand new way. The Ultrasonic Diffuser emits a dry scent using Trapp fragrance drops, allowing you to adjust fragrance intensity with the number of oil drops added.