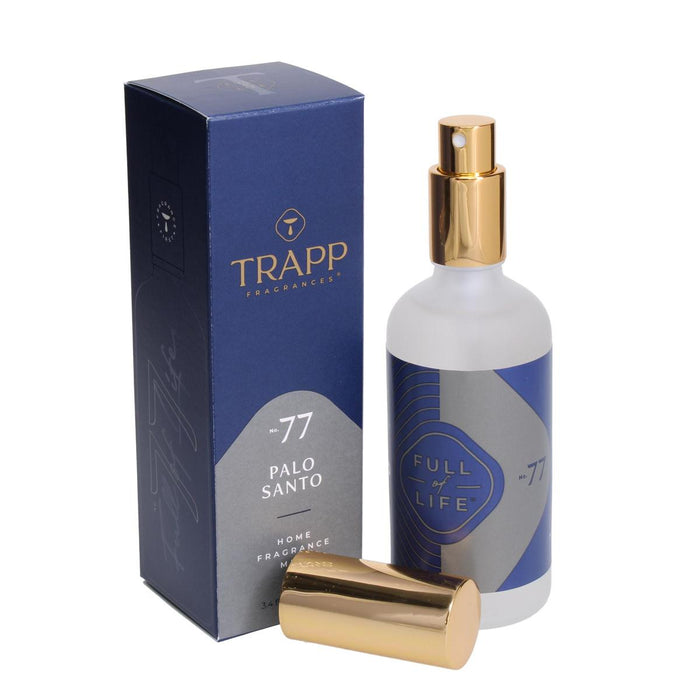 Trapp Fragrance Mist, Palo Santo
Cleanse, purify, and channel your inner tranquility with this calming blend. Warm, woody notes of palo santo are accented by earthy, fresh oakmoss and exotic Kashmiri saffron.
3.4 oz Non-aerosol Pump Fragrance Mist
Trapp Home Fragrance Mists instantly fill your room with fragrance.
Perfect size for purses, gym bags, cars, or anywhere you need fragrance on the go.