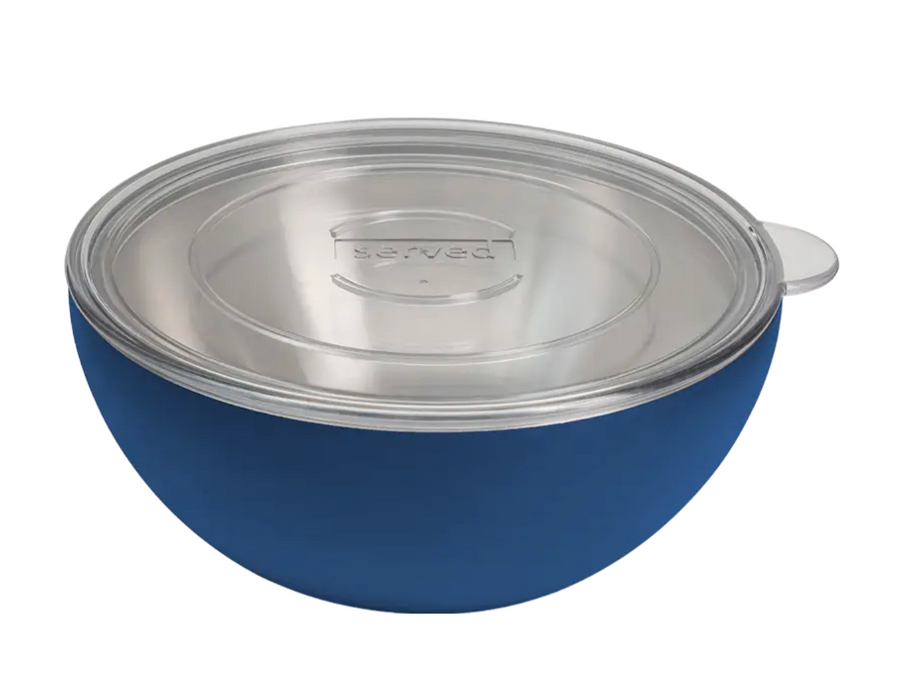 Vacuum-Insulated Lg Serving Bowl, Blue
We think you'll agree that a bowl with a lid is like a dress with pockets--a no-brainer that should be universal! Make that lid double-walled and put it on a vacuum-insulated, copper-lined, double-walled bowl, and you've got an unbeatable combination.
A great-looking serving bowl that will 1) keep food (hot or cold) to temperature; 2) is easy to transport; and 3) will look great, at anything from a holiday party to a backyard barbecue. 
The Bowl is double-walled, copper-lined, vacuum-insulated stainless steel with a powder-coat finish. The lid is double-walled Tritan (BPA/BPS-free), with a silicone-gasket for a no-spill experience.
2.5Q/100 oz capacity;
10" X 4"
Hand wash recommended
Not microwave safe.
Not oven/stove safe.