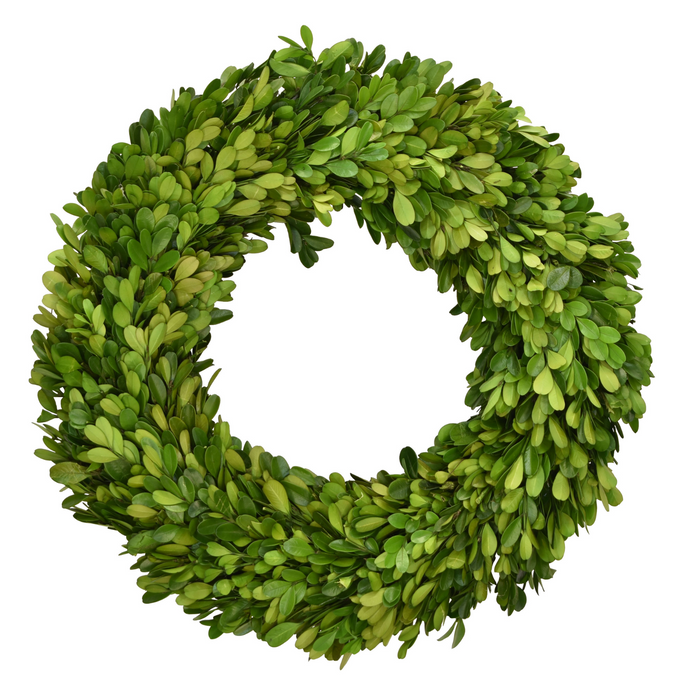 Preserved Boxwood Wreath, 14"
Round wreath
• 14 inch diameter
• Vine base
• Made of Real Preserved Boxwood to maintain a lush green color and natural texture
• Not plastic or artificial
Our preserved boxwood is for INDOOR USE ONLY. Avoid direct sunlight and extreme heat conditions. Mist lightly every four to six weeks, especially in dry climates. Avoid over-watering, it should be a fine mist only. Note that excessive moisture from misting or environment conditions may lead to mold and mildew problems or cause the dye and preserving agents to bleed.