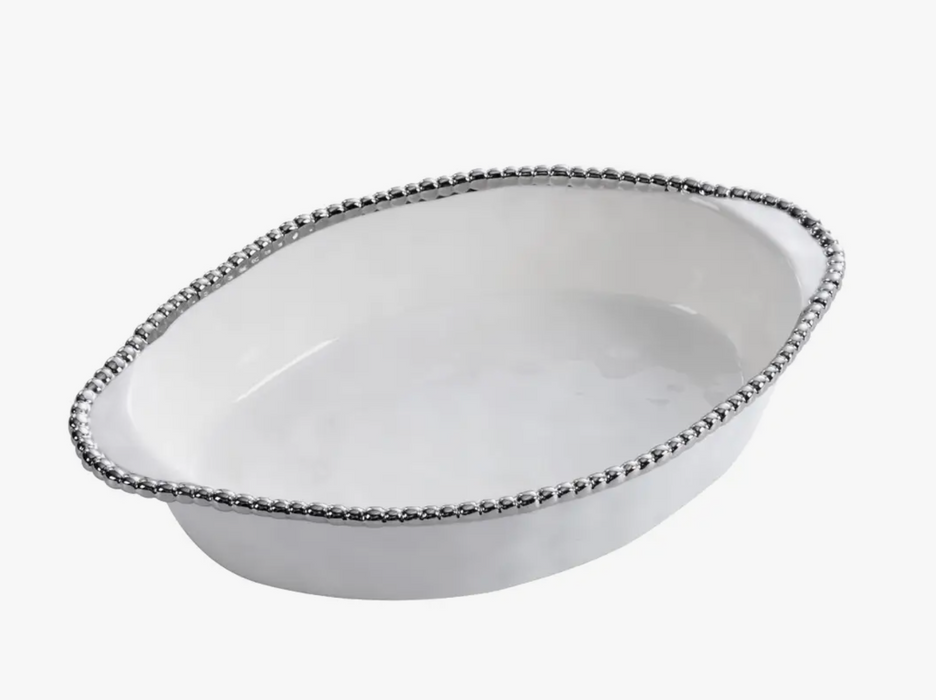 Pampa Bay Oval Baking Dish, Silver Trim
Oval Baking Dish in Salerno. Impress with your culinary skill and presentation by serving up delicious entrees or sides in these elegant oven-proof bakers. Gleaming white porcelain with lustrous silver beads in titanium.
Food safe, dishwasher safe, oven safe to 550°. Easy Care.