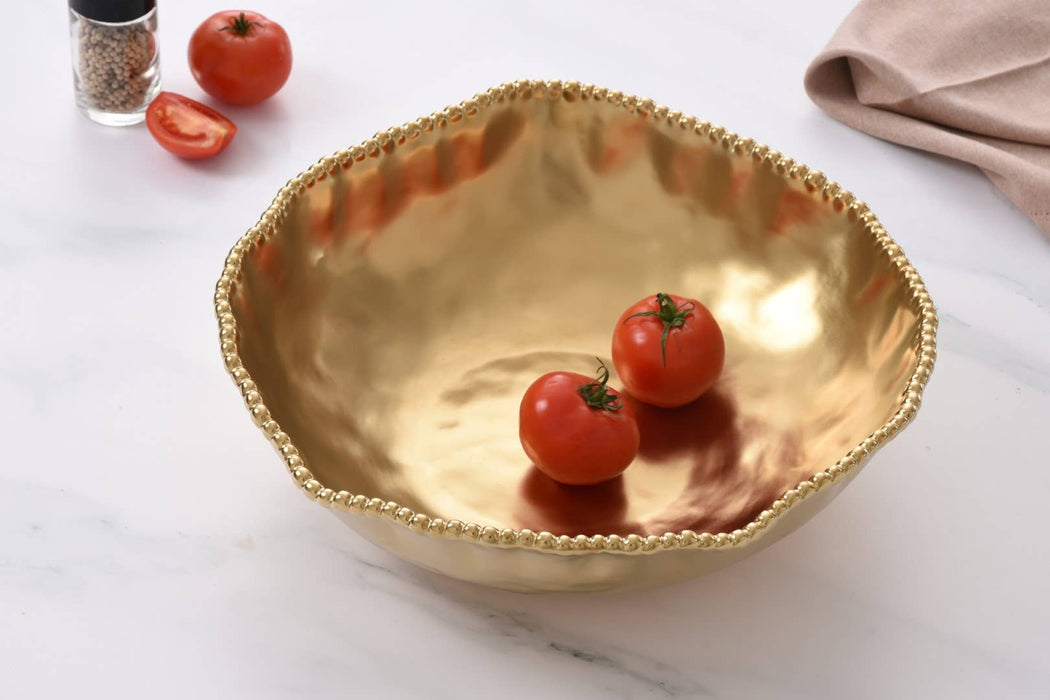 Pampa Bay Oversized Serving Bowl, Gold
Perfect for your next dinner party or holiday! Roasted potatoes and veggies, spaghetti and meatballs or a simple salad serve up nicely in this beautifully crafted bowl. Crafted in a luxurious matte gold-toned high-fired porcelain with gold beads.
Food safe. Dishwasher safe. Oven safe. Easy Care.