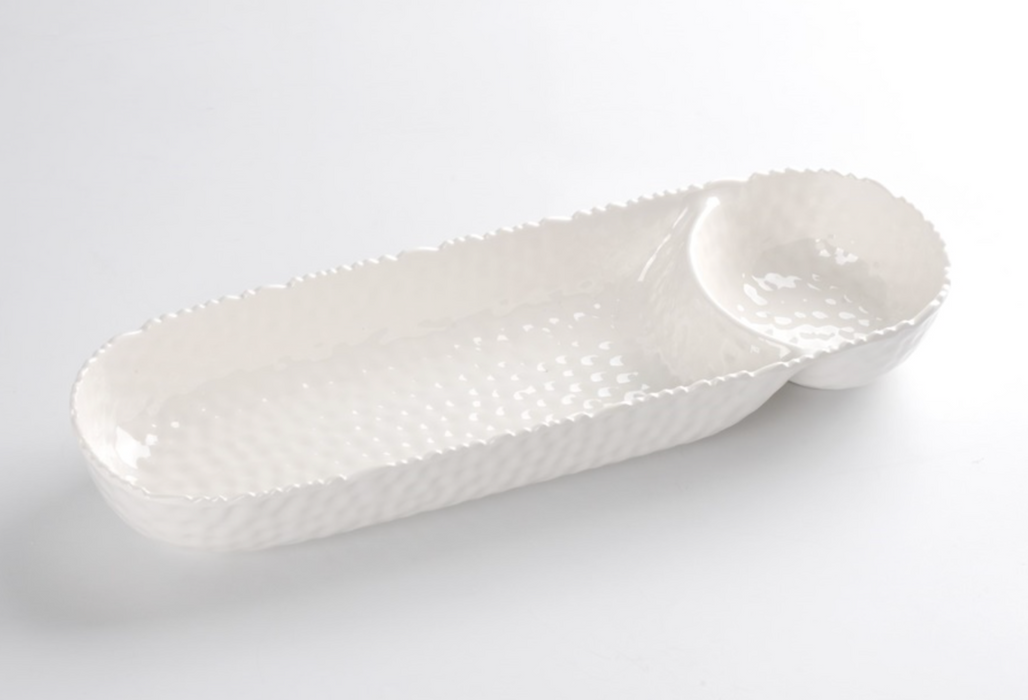 Melamine Chip and Dip, White
Chip and Dip in our Wave Collection. Perfect for any dip combo, hummus and pita, salsa and tortilla chips, veggies and ranch or our favorite berries and whipped cream! This piece also makes a stunning display for sushi and soy sauce or crab cakes and tartar sauce. Sleek white-toned superior quality melamine. Great for your indoor and outdoor activities. 

Food safe, freezer safe, dishwasher safe, Easy Care.