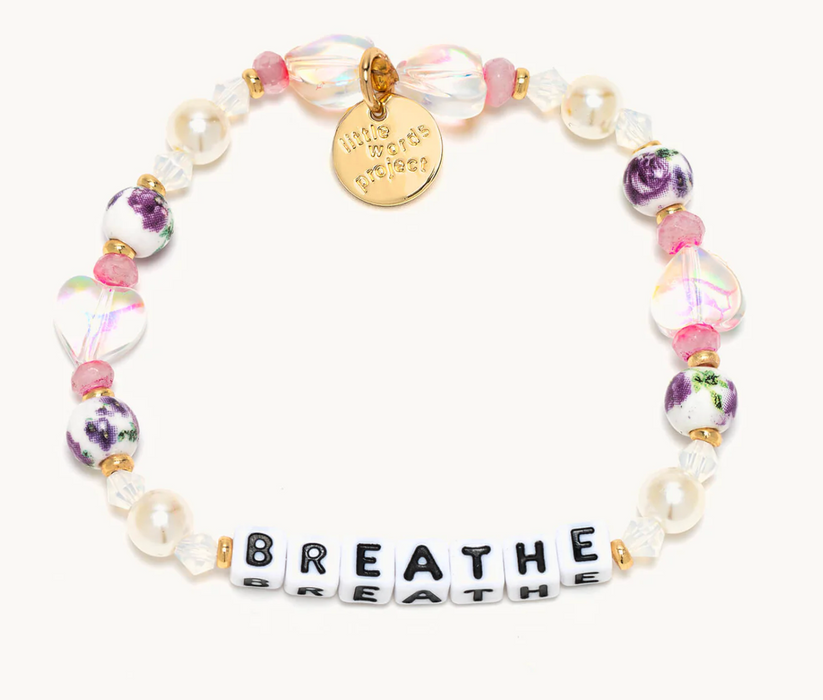 Little Words Project Bracelet, Breathe
Enjoy the freshness of a garden party with our Breathe- Garden Party bracelet. This handmade beaded beauty is designed to let you "breathe" and show off your unique style; it features iridescent hearts, floral printed porcelain, and pearl beads. Perfect for day or night, you'll always be in full bloom!
A little reminder to register your bracelet! When you've passed it on, you can track its journey to see who else it's inspired.
Hand-crafted, crystal beaded bracelet
• Plated brass hardware
• Elastic stretch bracelet
• Handle with care - do not wet
• Prop 65 compliant