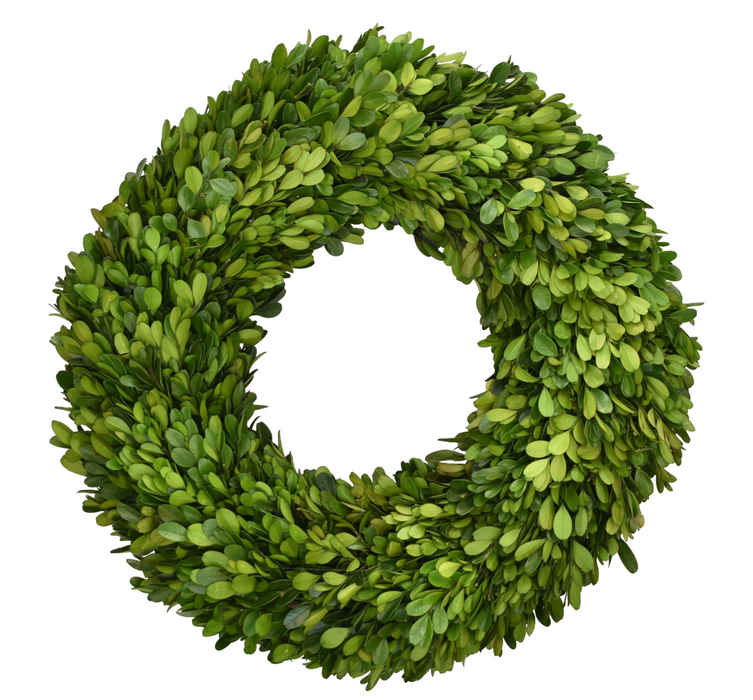 Preserved Boxwood Wreath, 16"
This beautifully crafted preserved boxwood wreath is the perfect addition to any traditional home design. Enveloped in vibrantly colored boxwood leaves and preserved to seal-in each leaf for long-lasting beauty. In order to keep this wreath looking fresh year after year, lightly mist once a month and  keep out of direct sunlight.
16" Diameter

Indoor use ONLY!
Add one of our monogrammed sashes for a beautiful display.