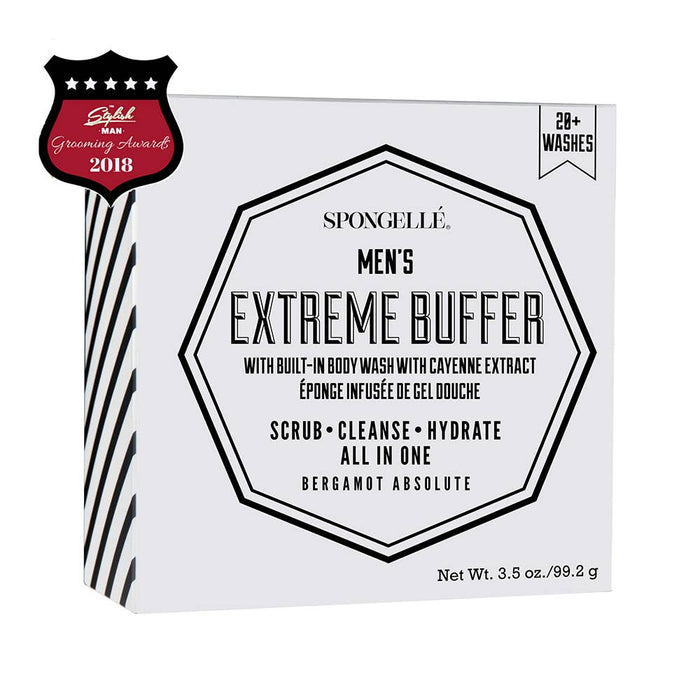 Spongelle Men's Fragrance, Bergamot Absolute
The Men's Extreme Buffer with built-in body wash will transform his shower experience. Enriched with an energizing blend of cayenne pepper extracts that will help your skin feel smooth and clean. This Men's Extreme Buffer will cleanse, scrub, and hydrate, an All-In-One Men's Treatment.
Made in United States of America

Nestle into an unforgettably refreshing cleansing experience with our perfectly wrapped boxed collection. Unleash Spongellé's creamy fragrance by placing your body wash-infused buffer under running water to reveal an airy, cloud-like hybrid of exfoliating massage and silky aromatic cleansing. Patented technology ensures a minimum of 28+ washes.
Rinse and squeeze out excess water after each use. Sponge can be re-purposed after complete use.