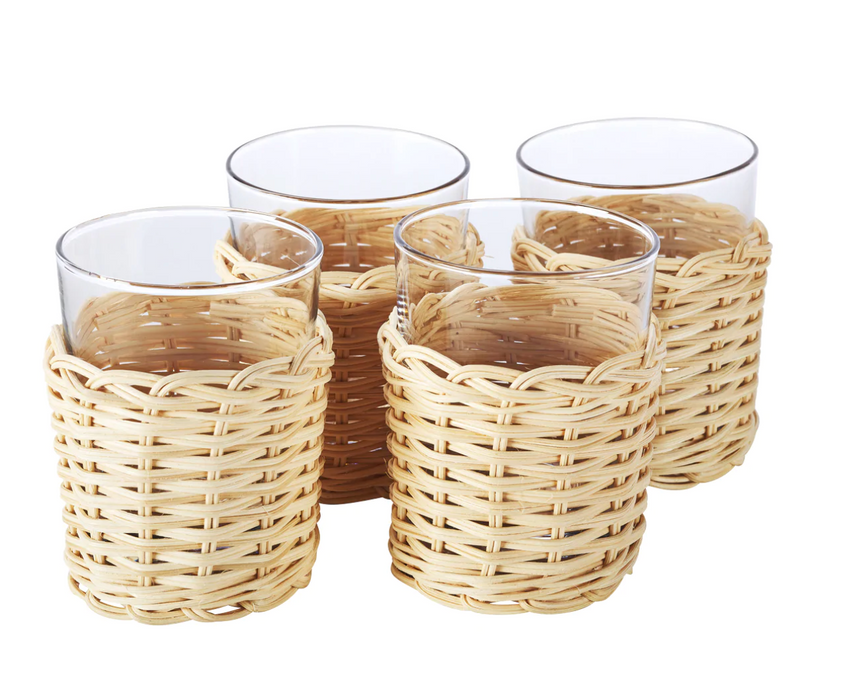 Rattan Wrapped Ice Tumbler, Set of 4
Cheers to a breezy island vibe. Our Rattan Wrapped Tumblers make everyday beverages, from milk to mojitos, look even tastier. The textured wraps are hand woven of natural rattan, so they're a pleasure to hold. After serving, just slide the sleeve off and pop the clear glass insert into the dishwasher. Refill anyone?

Pair this set of four Tumblers with our Rattan Wrapped Iced Tea Glasses for a cool coordinated look.

Handwoven natural rattan
Clear soda glass insert
Holds 8 ounces
3.25" Diameter x 4.25" H 
Glass is dishwasher safe.
Just slide the rattan wrap right off before you load in and put it right back on once the glass insert is clean. Easy breezy!