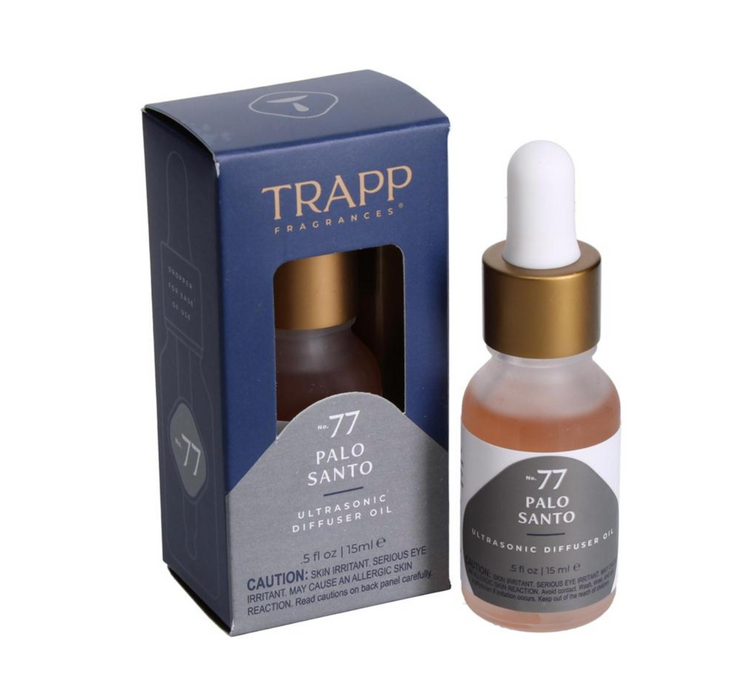 Trapp Ultrasonic Diffuser Oil, Palo Santo
Cleanse, purify, and channel your inner tranquility with this calming blend. Warm, woody notes of palo santo are accented by earthy, fresh oakmoss and exotic Kashmiri saffron.

Experience Trapp Fragrances in a brand new way. The Ultrasonic Diffuser emits a dry scent using Trapp fragrance drops, allowing you to adjust fragrance intensity with the number of oil drops added.